LIVE YOUR
YELLOW BRICK ROAD
You are on your unique path in this world and it's never a straight path. There are times you fly high and times you stumble and fall. Times you feel like you've lost your way. Times you detour, because you followed somebodys else's expectations and directions.
Stay true to yourself, listen to your own voice and follow your unique path. Our greatest challenges, fears, falls and detours become our greatest strengths and achievements. After all it's about the journey, not the destination.
Live Your Yellow Brick Road is about YOU, living your life to the fullest.
I am a master of change and transformation with an intense passion for continuous personal growth & development. I am trained in Reiki, Asian Bio-Energetics, Neuro Linguistic Programming, Time Line Therapy™, Change Management, and an ordained minister and author.
​
My purpose is to inspire and empower others to live a happy, healthy and successful life.
We are souls which are interconnected by our mind, body, emotions, and spirit. Like a broken table leg, if one leg is off-balance, so is the whole.
Do things always appear to go wrong?
​
Do you often beat yourself up?
Do you experience pain or disease?
Do you feel your life is empty?
Do you feel anger, guilt, grief, unfulfilled?
These are signs and symptoms that something is not balanced.
​
It could be your thinking; it could be an emotion, like anger or guilt, you haven't let go of; it could be a result of bad lifestyle choices; it could be a programmed belief that no longer serves you.
Live Your Yellow Brick Road is about looking holistically at the whole picture, the whole you, resolving the root cause, and bringing your whole being into balance again.
To be around Joanne Klepal is to be immediately at ease!
---
To be around Joanne Klepal is to be immediately at ease! I've had the pleasure of doing Reiki treatments with Joanne on site as well as virtually!!! Reiki for me is an experience like no other, a calming relaxation of the mind and body. I always come out refreshed and with a more serene demeanor and positive outlook in general. So...if you have ever wondered about Reiki then I highly recommend you reach out to Joanne Klepal and schedule your appointment today! We recently did a virtual guided meditation with distance Reiki. It was phenomenal and much needed!!! She and her work are extraordinary...do yourself a favor and get in touch! -- Facebook review: Keturah D –
---
Joanne is amazing...
---
I love Reiki, it's so relaxing, calming & healing. Joanne is amazing & the Reiki session & the Reiki Meditation Circles I have attended sent me into another world. The Reiki energy is so necessary to help us through the negative state of the world & to heal the humans, animals & beauty of the mother earth. Thank you Joanne. -- Facebook review: Anita W –
---
I LOVED my Reiki sessions!
---
I LOVED my Reiki sessions! I had one remote, and one in person, Reiki session with Joanne. It was like getting a massage for your insides. Felt lighter, calmer, at peace, more energized, and overflowing with love. I highly recommend it. -- Facebook review: Melody F --
---
I cannot say enough positive things about Joanne and the work she does!
---
I cannot say enough positive things about Joanne and the work she does! Our first meeting confirmed what I already knew, Joanne was the healer I needed! Both sessions went extremely well. I am not exaggerating when I say I was a changed person after the second session. Not only did I accomplish my goal of letting go of all the baggage and negativity, but I also had renewed energy and purpose. My life was truly revitalized. When I returned home, everyone in my life was amazed. They could literally see the change in me, even if they couldn't understand the process. I am nearly pain free for the first time in 5 years. I no longer have to wear a mask when I am outside my home because my MCAS has become completely controlled. I eliminated numerous maintenance medications. More important than my health, is that I learned to love and accept myself, completely! Read Rachel's story here: www.liveyouryellowbrickroad.com/post/rachels-transformation-story
---
From overwhelmed, dread, & all decisions being too big to

complete confidence
---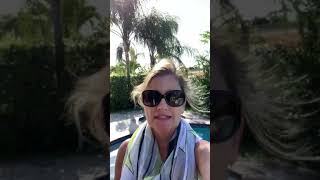 ---
Joanne was the healer I needed!
---
Our first meeting confirmed what I already knew, J oanne was the healer I needed! Both sessions went extremely well. I am not exaggerating when I say I was a changed person after the second session. Not only did I accomplish my goal of letting go of all the baggage and negativity, but I also had renewed energy and purpose. My life was truly revitalized. When I returned home, everyone in my life was amazed. They could literally see the change in me, even if they couldn't understand the process. I am nearly pain free for the first time in 5 years. -- Rachel
---
---